Welcome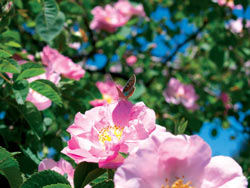 "When is Kosmas at its most beautiful as a place to visit?" asked the voice over the phone. And what was I to say? What answer could I give about my hometown? For me, my village is always unique.
For all the people of Kosmas, it's unique.
We live in this place; we were born and raised here. We experienced pain and joy here. Here, we learned virtue and pride, patience and insistence.
That's why we're still here. Kosmas is a main village, one of the few that resist the impulse of our times. Nature endowed it with thousands of kinds of beauty. The slopes of Parnon that host it were generous and feed the chestnut trees. The plane trees gather the flavors of history and their leaves whisper it. They speak of the battles that took place here; they speak of the disasters. They speak of the "Giorgantzades" and the shepherds. They speak about our monastery, the Virgin Mary of Elona, and Apollo Maleates. What was I to say...
We are looking forward to your visit.
The President of the Community
Dimitris E. Latsis