Kosmas / The Folklife Museum of Kosmas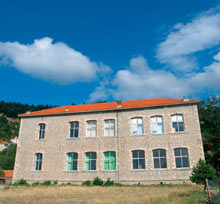 The Folklife Museum of Kosmas constitutes one of the most pleasant surprises that await the visitor. Within this site, the memory of the past is maintained wonderfully. Here, the visitor meets the tools of the comb-makers of Kosmas, local works of wood sculpture, ceramics, weaving, and the art of embroidery. Archeological findings, historic documents, and the Municipal Library. Previously, many held the exclusive profession in Greece of comb-maker, making combs for looms from reeds. They were called "Giorgatzades".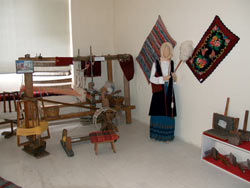 The woven and embroidered fabrics of Kosmas are famous; they were made by hand by the women of Kosmas using the loom.